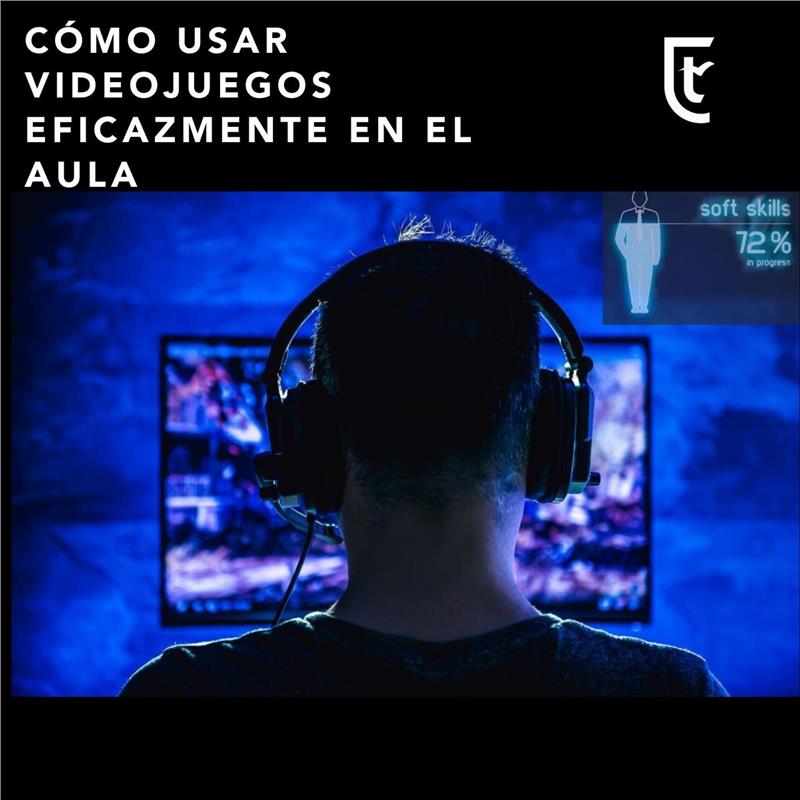  
CÓMO USAR VIDEOJUEGOS EFICAZMENTE EN EL AULA
Curso intensivo sobre el uso de videojuegos en las aulas para trabajar las Soft Skills y el aprendizaje de idiomas.
Según el World Economic Forum las Soft Skills serán fundamentales para conseguir trabajo el día de mañana. En su conocido informe "The future of Jobs 2020 report", las siguientes 15 Soft Skills están consideradas como las más importantes de cara al 2025:
Analytical thinking and innovation
Active learning and learning strategies.
Complex problem-solving
Critical thinking and analysis
Creativity, originality and initiative.
Leadership and social influence
Technology use, monitoring and control
Technology design and programming
Resilience, stress tolerance and flexibility.
Reasoning, problem-solving and ideation
Emotional intelligence
Troubleshooting and user experience
Service orientation.
Systems analysis and evaluation.
Persuasion and negotiation
Source: Future of Jobs 2020 report. World Economic Forum.
Por ello, en este curso nos centraremos en estudiar videojuegos que nos permitan trabajar todas y cada una de dichas Soft Skills actualizando la forma de enseñarlo con una metodología basada en videojuegos.
Ficha técnica
Fecha Inicio

05/06/2023

Fecha Fin

16/06/2023

Modalidad

Presencial

Horario

17.00 a 20.00

Público

Desempleados
Ocupados